The face-to-face meeting with a client, especially the first one, is the single most important event in the sales process.
Stumbling block #2 during meetings with new potential clients (read #1-No Traction) takes on the business mantra: "It's not personal, it's just business."
If you lose a piece of business with a client to a competitor, does it feel personal? When a startup entrepreneur gets angel funding, do you think it feels personal? When you've invested ten years building a team, does it feel personal when that team succeeds or fails? No matter what we think or say, part of being human is that most things that happen to us feel personal.
Here's the important thing to remember. It's almost always personal, and so should your meeting be. You can have all the right business answers, but there's someone else out there with those same answers, whom your potential client likes. Most of us prefer to do business with people we like. If your client doesn't have a feel for who you are as a person, you're the robot.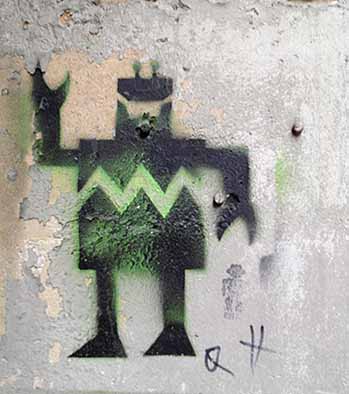 In Never Be Closing we call this "kicking the door open to you". To give someone the opportunity to be interested in you, put a little bit of you into the conversation. Offer a sense for what you find interesting, what you love to do and think about.
There are many natural ways to nudge the conversation in an appropriate personal direction. Here are two…
When you see something in their lobby or on their office wall, a painting, an award, a photo that makes you curious, ask about it. For more read this.
A second way to open the door to you is to make analogies to describe your client's situation. Analogies draw on your personal experiences and reference how you look at the world. They invite your client to ask you about the analogy, and why it occurred to you.
Don't be a tin man. They don't call them business relationships for nothing.
Look for the next post on stumbling block 3: The Lex Luther.
Tags: authenticity, client meetings, connecting, conversation, first meeting, informal conversations, Tin Men